The aim of the Circular Design Internships is to promote a culturally-diverse, interdisciplinary working environment for students from varying backgrounds.
The partners of the Circular Design: Learning for Innovative Design for Sustainability (L4IDS) Erasmus+ Knowledge Alliance project developed a training and exchange programme for Circular Design with an adaptable schedule conforming to the structures of the partner higher education institutions.There are two main goals for this internship programme:
to develop an adaptable training programme with standardised educational tools and techniques, which can be integrated into many existing design departments around Europe. This, in turn, can build interdisciplinary capacity within those departments to train future designers with a comprehensive understanding of sustainability, as well as ways of undertaking innovative design practice to tackle its issues.
to create training opportunities for novice designers and other disciplinary students on working in multi-cultural training environments and tackling the issues of different local contexts and local industry, through setting up student exchange programmes and bringing industrial partners into the training programme.
For this purpose, the collaborative action research framework (below) was developed. The first internship programme was hosted in UL, Ireland from September 1st to November 30th, 2017. Upon its completion, researchers reflected on the internship and its outcomes, and this reflection along with all the internship material developed was sent to the next institution (i.e. UPC, Spain). The educators/researchers in the second institution reviewed the materials, reflected on the first internship and further developed the internship structure and content. The outcome of this process was a comprehensive internship programme to train the next generation of designers for a sustainable future, which can be conducted in different design schools all around Europe.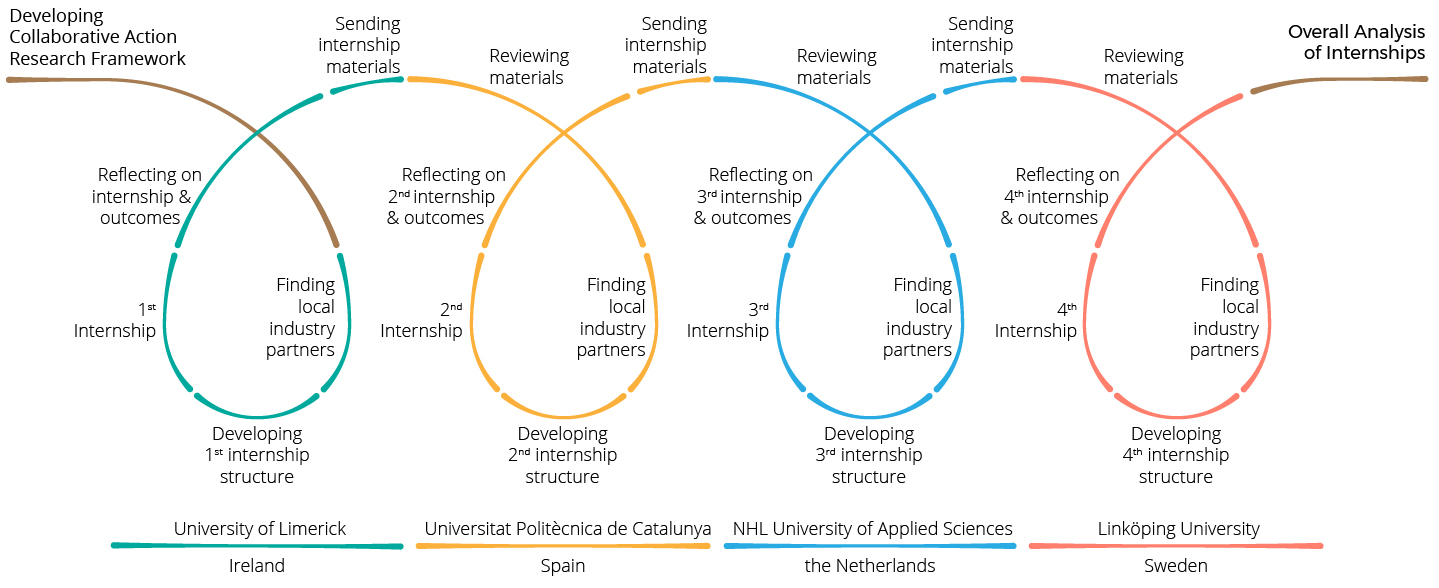 Figure: Collaborative Action Research Framework developed in Learning for Innovative Design for Sustainability Erasmus+ project, indicating the internship cycles.
The first internship in Ireland – Fall 2017
The first internship was hosted by University of Limerick, Ireland, with the participation of 10 interns from partner higher educations institutions. The internship programme was conducted in collaboration with three industry partners: a craft-producer company (Mamukko, Kinsale), a furniture design consultancy (One Off, Dublin) and a government institution (Southern Region Waste Management Office – SRWMO, Limerick).
Material Explorations Project Brief, in collaboration with Mamukko: Exploring the potentials of a reclaimed material – used fishing nets – and developing innovative solutions on reusing it along with leathercraft.
Retrofitting Project Brief, in collaboration with One Off: Designing bespoke, high-end office furniture with a take-back system and reusable products/parts/materials
Preventing Food Waste Project Brief, in collaboration with SRWMO: Reimagine the food waste management in/around Limerick, and develop solutions for prevention and reuse of food waste.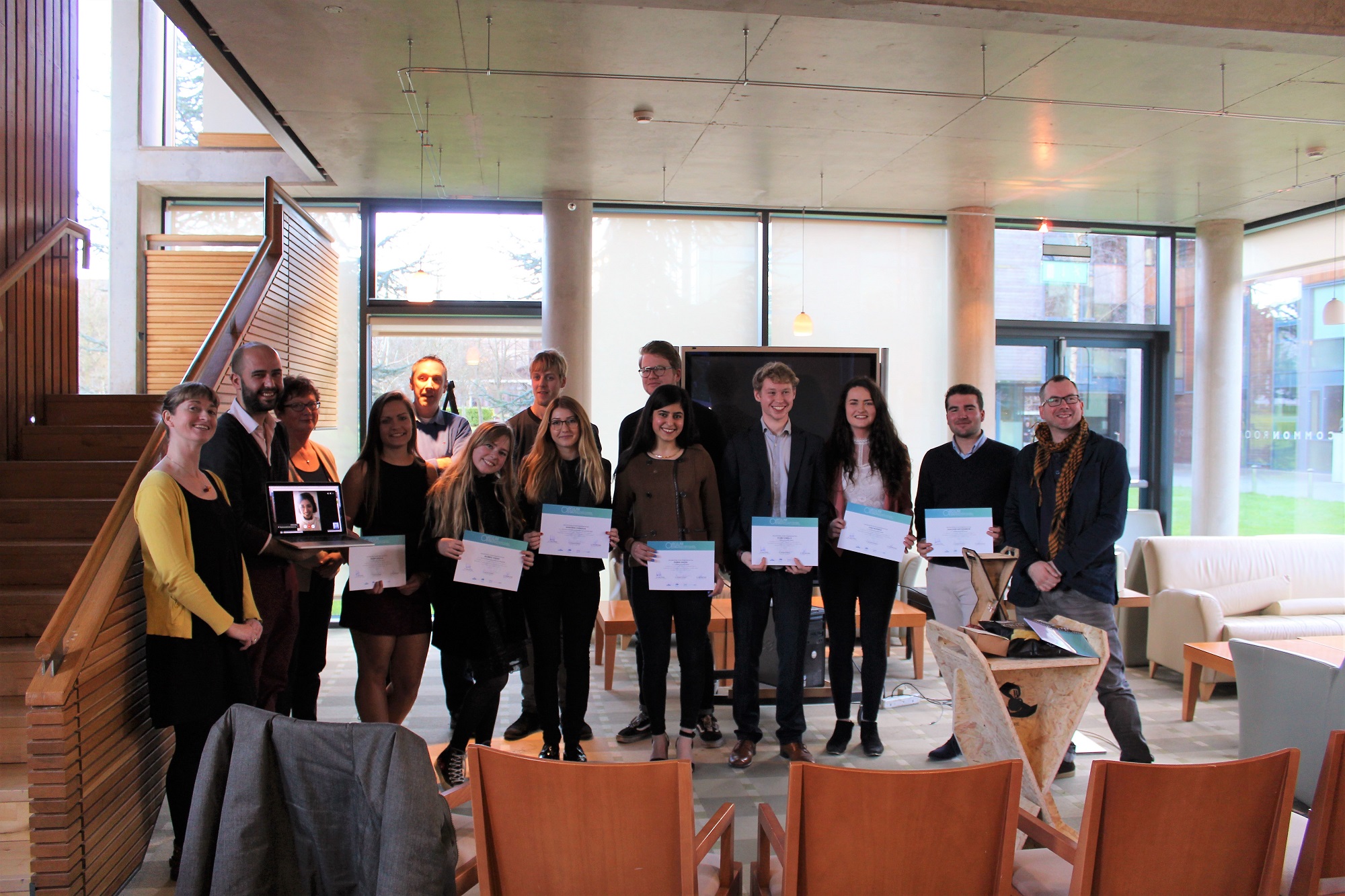 Figure: A photo from the final presentation of Circular Design Internship Ireland outcomes.
The second internship in Catalonia – Spring 2018
Lorem
The third internship in the Netherlands – Fall 2018
Lorem
The fourth internship in Sweden – Spring 2019
Lorem